Photos
On Demand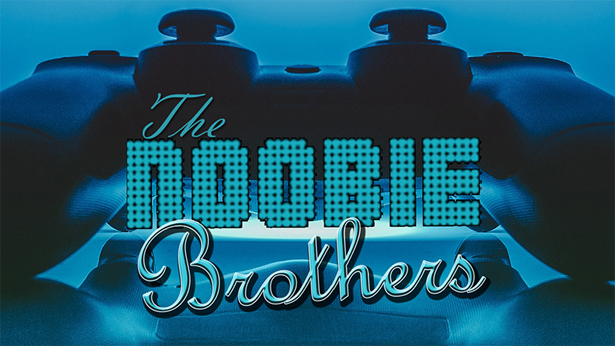 Noobie Brothers
Tank, Justin and Player Three are HUGE video game fans. the three get together once every week to talk about new video games, game culture, video game streams, new game reviews, and anything else that comes to mind! Hear this Weekly podcasts every Thursday, or subscribe so you won't ever miss an episode.
New Star Wars & Indiana Jones Game - Game Characters In Sports Games
Tank, Justin, and Player 3 talk about the LucasFilms games announcement! An open world Ubisoft game... how awesome can it be? Plus, Indiana Jones is getting a game... how will it be different than Uncharted? Tank and Justin get into The Spongebob/Madden crossover and debate what characters would be best at each sport!
Streaming Dreams & Halo memories
Justin, Tank, and Player 3 have been playing a ton oh Halo... take a trip down memory lane with them while they also debate the best places to set up a full-time streaming system.
Among Us - Anticipated Games Of 2021
Justin, Tank, and Steven are back for their last show of 2020! They talk about their gaming resolutions, and what they hope to accomplish in 2021. They talk about how big AmongUS is and ask, why? There are a ton of games coming out in 2021, what ones are they most excited for, and of course they take a trip down memory lane and talk about Halo!
The Latest Alt News