Photos
On Demand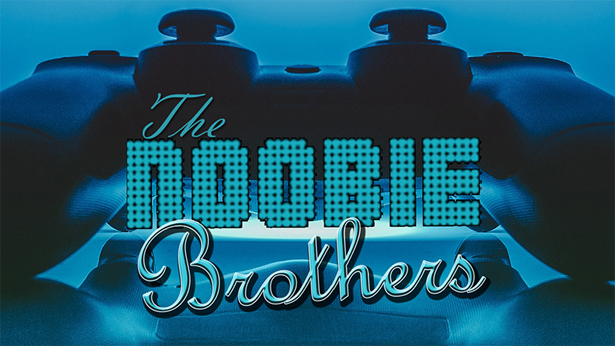 Noobie Brothers
Tank, Justin and Player Three are HUGE video game fans. the three get together once every week to talk about new video games, game culture, video game streams, new game reviews, and anything else that comes to mind! Hear this Weekly podcasts every Thursday, or subscribe so you won't ever miss an episode.
Video Games Go Halloween - Rogue Company
Tank, Player 3, and Justin talk about all the "Halloween" trends in video games. Rocket League, Fortnite, Apex legends, Warzone, and more! Do you like it? Which ones the best? Steven agrees Rogue Company is fun but needs some changes, and Doctor Disrespect is in the game! Lastly, Xbox updated its app! Come have some jokes with us!
This Episode Almost Didn't Happen
Justin, Tank, and Player three talk about a new game that Justin is getting into... Rogue Company have you tried the game? Steven talks about Smites crossover event with the Teenage Mutant Ninja Turtles. They ask if filmmakers should talk to Game Devs if they are making a video game-inspired movie.
Smash Bros Listened - Best Anti-Heroes
Justin, Tank, and Player 3 talk about the BIG news that Super Smash Bros are adding a new character from Minecraft "Steven." What does this mean and will it lead to a slew of new characters? Justin found a list of the Top 50 anti-heroes and has some questions about it... Is Wario an anti-hero? There was some talk about the New Xbox's being too "Hot." Do you hate the new look of Spiderman in the new Playstation remaster?
The Latest Alt News